Our Essential Tips On Getting Affordable Logo Design Done Right
Did you know there is a service where can buy a logo designed for less than five dollars? While this is true, do you really want to spend the cost of a cup of coffee on a logo design that is going to define your entire business identity? So many people neglect their logo and do something as more of an afterthought. Where in fact, your logo brand mark should be one of the first aspects that are created for your company. We provide small businesses with affordable logo design.
Typically, a mission statement should be created and from that point, the logo should be designed. It is at this time where your mission statement and a blend of colors will become obvious. Your logo should include the essential elements that you want to convey to your customers and clients. Do you want your identity to be fun, reliable, trustworthy? Your logo brand has the ability to offer all of this in one simple glance. The right logo mark will help identify you across a sea of competition.
If you are just creating a new company or even a new website, the tips below are going to give you the essential elements you need to know when getting a logo designed.
When you are considering a logo, you want to see what has already been done in your niche or competition. If everyone has something similar, you want to think of a way in which you can be different but still convey a similar message. Also when looking at major brands, understand that they were playing by different rules, so never think too far out of the box. While Apple may have succeeded with their logo and branding something like that may not work for a dentist in Smallville!
At this stage, you want to think about what your logo is designed to stand for. This is where your mission statement is going to become so important.
Think of why you are there and what you hope to accomplish. These are all questions that should be answered or addressed in your affordable logo design.
If you are working with a graphic design agency, which is a very good idea, you will want to stay flexible during this initial process. Everything you are going to bring to the table is not going to be able to be incorporated into the logo design. Keep in mind that the logo is small and only the most essential elements should be favored and incorporated. Remember, it's not always about making the logo bigger!
Finally, understand that your logo is only a small part of the much larger branding equation. It needs to keep the same tone and allow your customers to know what to expect from you. With this in mind, the logo design needs to stay flexible and versatile for the biggest impact in your business. Once you and your designer have discussed these elements, you will begin looking at the typography in the logo.
Choosing the proper typeface is an critical element to an affordable logo design
Another aspect of affordable logo design that is often overlooked is that of the right typeface. There are many brands on the market that are recognized entirely on their typeface alone, Google is one of those specific brands. Let us take some time and see how to get the most from the typography you choose.
As we have discussed it is important to research and keep close contact with your competition. You may notice that a large number of them are using sans serif in their logo design. In fact, this is one of the most popular fonts and it dominates logos today. You have to decide if you want to continue with this trend or break the mold. Creating something different has the potential to get your brand recognized as well as alienating your customer base.
As you work with your logo designer do not be afraid to tweak and play around with the typography. Many times adding a small twist is all that is needed to give your logo the edge in an already crowded market.
Never get your heart set on one font. Take the time and play around with many, you never know what the result might be. In fact, some of the greatest logos of today were formed by accident. FedEx is one of the most famous. Look at the FedEx logo and look at the arrow between the e and the x (see yellow circle on image).
That little symbol came about by playing with various fonts and marketing history was made.
While it may not be the cornerstone of an affordable logo design, creating a unique typeface all to the business is an incredible way to get noticed. This is one of the top solutions to form an independent and unique brand personality. If you are looking to place your budget somewhere important, that is as good of a spot as any.
Style your logo mark to leave a memorable brand impression with your audience
When you are looking into an affordable logo design, you are going to have to consider the basic shapes and symbolism that will need to be involved.
You may talk to some logo designers who have a hundred and one things they want to do to your logo. However, there is always one rule that is always going to work and that is to keep it simple. In fact, the more simple you are able to get with your logo, the more affordable it will be. Also, you want to consider where your logo is going to appear and how it will work. don't be afraid to think big at this point either. Consider it on the header of a website, to a billboard, to the top of the building. You never know where our business is going to go, so don't be afraid to think big. However, you want your logo to stay simple and spread a direct message.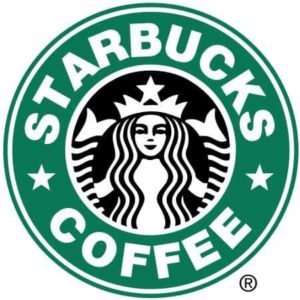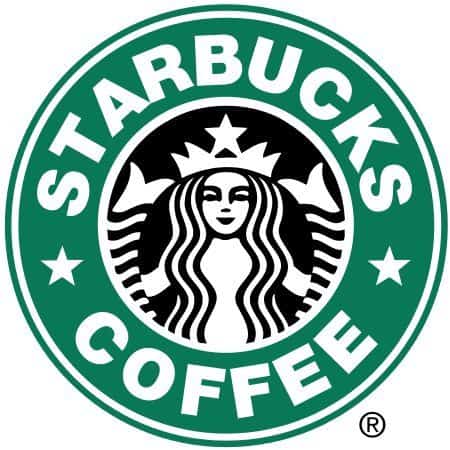 When you are looking at an affordable logo design style, you may want to consider something along the lines that resemble "clip art". If you can place a symbol into your logo that is going to help define the obvious it can help your logo and brand. When this is added with the proper coloring it can create the ultimate logo icon. The Starbucks Coffee logo is a great example of a memorable logo mark.
Understanding the practice of negative space is going to help you understand if you are truly getting value in the inexpensive logo design you choose. Your designer should try to use any negative space found within the logo to add extra meaning or convey a particular message. However, the use of this negative space should not be forced or any potential meaning could be lost.
Your logo is one of the best ways to employ your sense of personality and humor. If it is appropriate, always try to add a little bit of wit and humor into your logo. If you can find a way to make your customers laugh or smile even for just an instant, they are going to remember you. Of course, in order to make that logo more memorable to them, you will want to include the right colors for the right emotions.
The importance of selecting the ideal color for your logo and brand
It is really interesting how color influences how people feel, react and feel on a daily basis. The colors that you choose to incorporate into your brand and modest logo design are going to play a key element in how your customers react to you.
One of the first essential element of choosing the right colors is to gain a basic understanding of the color wheel. The color wheel was actually created by none other than Sir Isaac Newton in 1666. The most basic of these wheels contains 12 colors which are based on the RYB model. In this case, the primary colors are red, blue, and yellow followed up with three secondary colors and six tertiary colors. There is no need to be an art major, however, one should know how these colors influence each other in both a positive and negative aspect.
Take the time to understand basic color schemes and why they work so well. Many times when creating an affordable logo design, it is best to choose one dominant color and use others mainly for support and accent.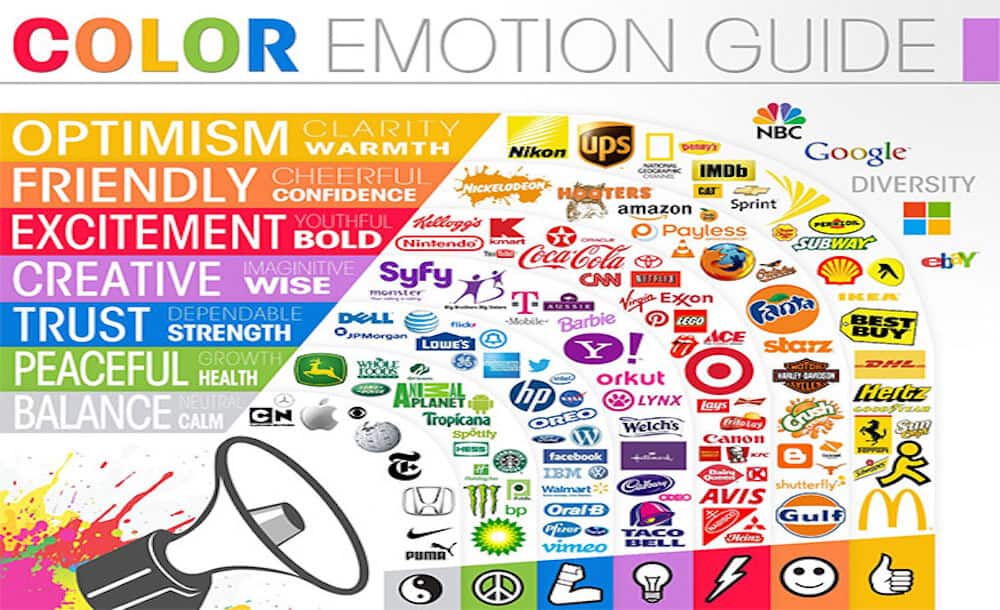 As you may know, there have been countless studies that have shown how certain colors can be used to help control an individuals mood. People tend to think of reds, yellows, oranges as energetic and uplifting. While colors such as greens, blues, and purples have a much more calming effect on people. You will want to take these studies to your advantage when you are creating your overall brand as to what you want people to feel when they see your logo and brand.
While color is such an important and vivid part of logo creation, one can not forget the importance of a monochromatic design. While discussing various options with your designer, bring up a purely black and white design. Many times when all of the colors are washed out, you are left with a message that is so easy to read it stands out amongst all of the noise in the real world.
When your initial logo has been designed do not put it directly into play. In fact, you will want to have several people look at the design and see if it works with the overall theme of the business. Go ahead and display it on a website and letterhead to see if it works for you and your message. There may be times that once it is placed into the real world, hidden messages and other innuendos may come into play.
If you have had several low-cost logo designs created by various designers why not place them on a website where they can be judged. If you already have a thick client base, allow them the opportunity to judge and decide which logo is best for the company.
Once your logo has been created and settled upon, it is time to take things to the next level. Incorporate your logo into every aspect of the business. You want to ensure that everyone sees it once it is released. It should become the face of the company. Ensure that it is visible on all of your social media accounts, letterhead, and of course, the website. As the business continues to grow, the logo will be the driving force in brand recognition.
As the brand continues to grow, you will not want to overhaul the logo icon too soon. However, it is possible to effectively bring the logo to life through computer animation. In this case, the original affordable logo design will come to life and truly bring a change in the overall feel of the company. While a static logo can bring a unique feel to the business an animated logo is essential for video elements. It can truly bring a much more playful feel to the company if it is relevant.
There may be times when your logo is simply going to fall flat or it may be hated. This is true with any amount of planning and research. In this age of social media, people can tear apart just about anything.
As you can see, there are many aspects an experience logo designer will consider before finalizing your low-priced logo design. Only an amateur designer will charge you less than $250 to create a logo.
Ultimately, the decision is yours. Is your brand worth it?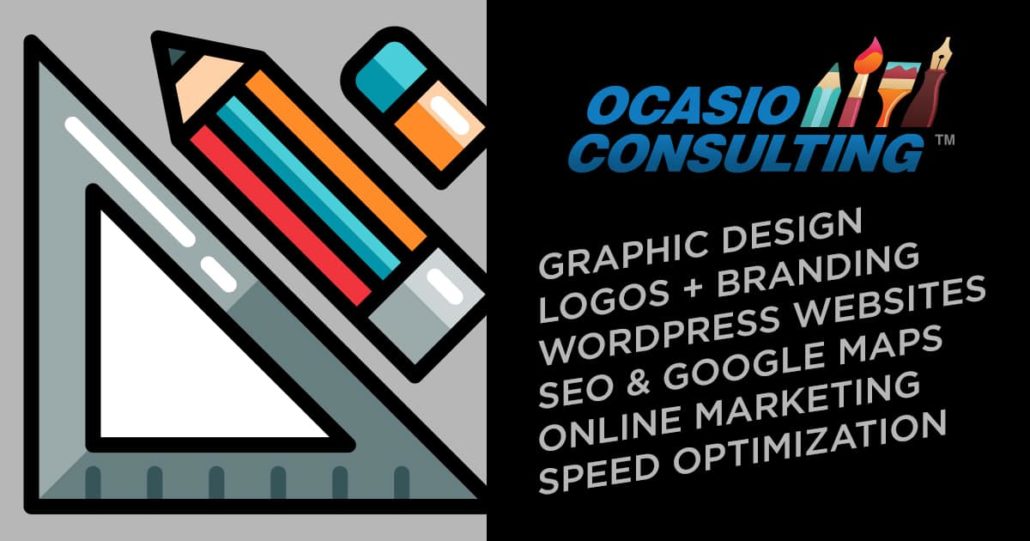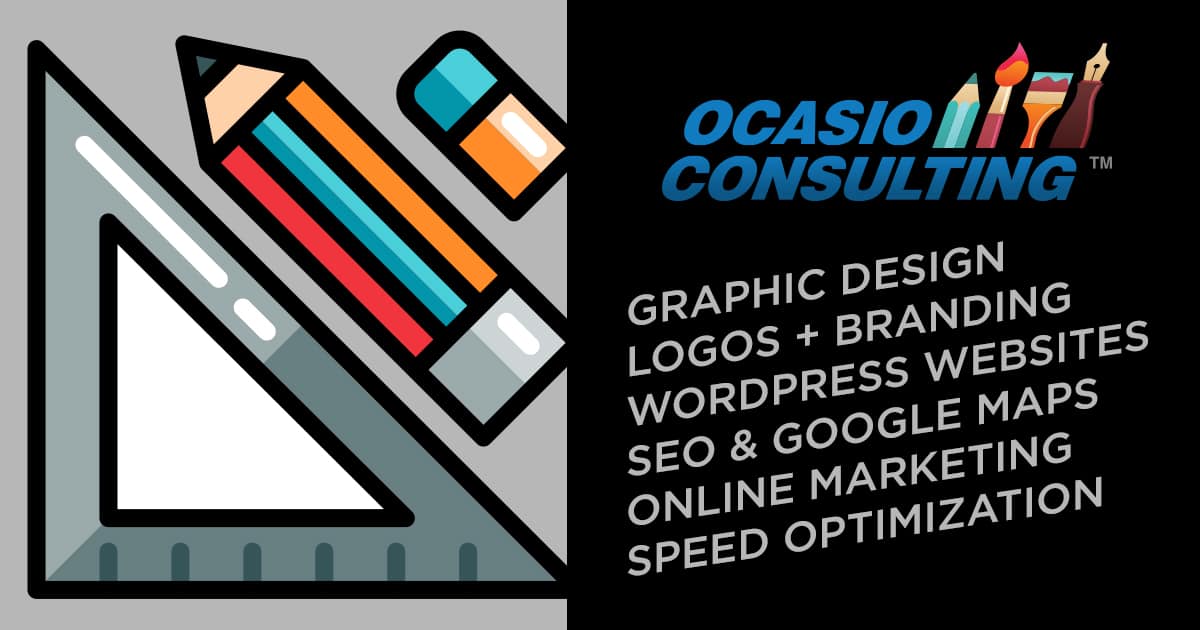 Hope you enjoyed our article on "Our Essential Tips on Getting Affordable Logo Design Done Right". Please don't forget to share. And if you shall ever need an inexpensive logo design done right, give us a call (321) 300-4837