Website Designer Orlando FL
Offering top Digital Marketing & Web solutions that will help GROW your Orlando business.
We plan, design and build highly optimized, AUTOMATED websites that generate leads and sales on autopilot for small business, start-ups, and entrepreneurs.
Customized, reliable, and affordable Orlando website designer services for your small business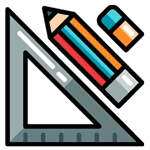 Branding and Web Graphic Designer Services​
Specializing in Advertising Design, Branding, Brochures, Web Graphics, and Logos. We also create truly amazing sales presentations that get you noticed.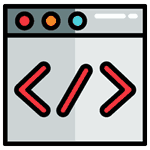 Need a WordPress Website Designer for a WooCommerce store? We can customize your online shop and market your product to the ideal consumers.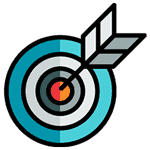 Watch your online leads come in by the droves! Whether you are a small business or are just starting out on the Internet, our local SEO experts will get you results.
Ocasio Consulting – Top website designers for small businesses near Orlando, FL.
Ocasio Consulting is an independent website design and internet marketing agency based in East Orlando. Located minutes from the center of downtown Orlando, this creative firm has opened its doors to entrepreneurs, start-ups, and small businesses looking for cutting-edge technology with outstanding customer service as well as on-point marketing strategies! With a team of top-notch web designers that specialize in WordPress Website Design & Development; Local Search Optimization via Google Maps (SEO) services through their extensive knowledge base library – including graphic design services, on-page optimization techniques; your company will be coming out on top when it comes to catching leads over the phone thanks to Ocasio Consulting's stellar business practices.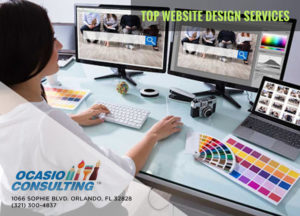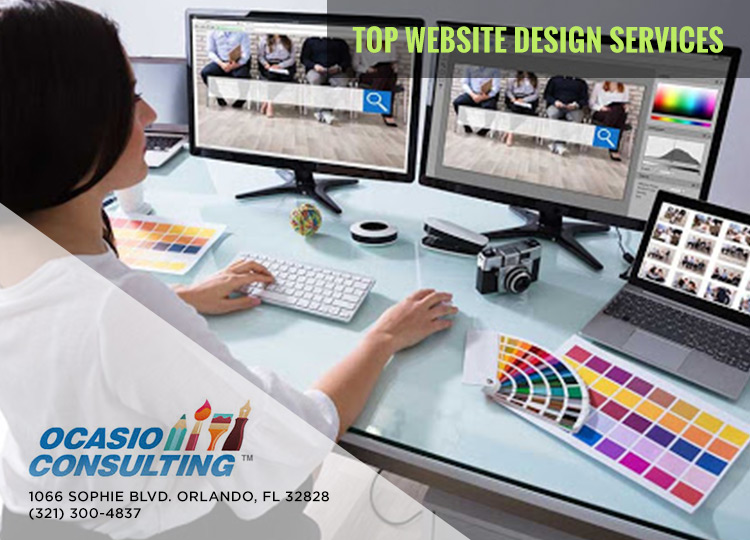 In these fragile times, simply having a web site presence doesn't mean it will automatically help your business, as a poorly designed & presented website can be damaging to your companies' brand and reputation. It is important therefore to have your website designed by a professional website designer such as our highly skilled and experienced web development team. Makeovers of existing, old & tired sites are also very popular at present, as companies now want to update both the design and the content.
It is essential that once visitors reach your site they stay there, therefore the aesthetic features of the site have to be more than simply eye catching, they have to convey all of an organizations best aspects, visually. We can arrange for artwork, logos, characters to be designed, photographs to be taken, and unique content to be written which will enhance the look, feel, and messaging of your website.
The layout of the site play's an important part in providing customers with the information they require about you. We offer tailored website designs based on your specific companies requirements – forms, site search facilities, Flash sites, e-commerce sites, plus much more.
As well as the design of your website, we can offer advice on:
Search engine marketing 

General promotion

Web space

Domain name registration

Google Cloud hosting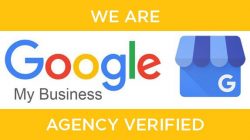 You need to focus on running your business. Let Ocasio Consulting power-up your digital branding & Internet marketing with our award winning graphic website designers, and online marketing specialists. With over 25+ years of experience and expertise, we get the most out of your website presence with Google My Profile, Google Maps optimization and our local SEO strategies.
internet marketing & local SEO services specialist
Watch your leads & profits GROW with our on Google My Profile & Google Maps optimization services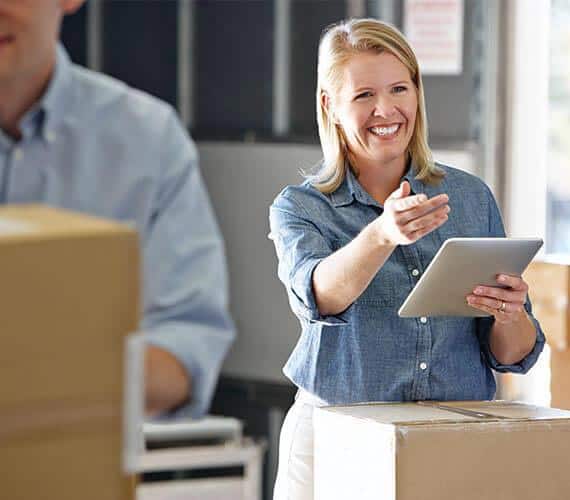 If you're a local business owner, we can help send more traffic to your Google My Business pages and get the phone ringing again. We will analyze and plan for you the proper mix of Google Adwords and organic key words to get your local search results on top. Local SEO is the key to driving local consumers to your page.
Legendary graphic designer, Milton Glaser once said: "There are three responses to a piece of design – yes, no, and WOW! Wow is the one to aim for." We could not agree more! Few graphic design firms, can offer creative solutions & superb customer service like us. Because, WOW is exactly what we're going for.
But don't just take our word for it, let us prove why Ocasio Consulting is one of Orlando's Top Web & Graphic Design Firms. Check out our service locations.
Call

(321) 300-4837 

For a FREE Consultation.
Providing Nearby Digital Marketing Services in these Central Florida areas:
Apopka FL, Aloma FL, Altamonte Springs FL, Avalon Park FL, Azalea Park FL, Belle Isle FL, Bertha FL, Black Hammock FL, Bithlo FL, Christmas FL, Casselberry FL, Cape Canaveral FL, Celebration FL, Chuluotta FL, Cocoa FL, Cocoa Beach FL, Conway FL, Davenport FL, Doctor Phillips FL,  Edgewood FL, Fern Park FL, Geneva FL, Goldenrod FL, Lake Hart FL, Lake Mary FL, Lake Nona Region FL, Longwood FL, Maitland FL, Midway FL, Merrit Island FL, Oviedo FL, Pine Castle FL, Sanford FL, Titusville FL, Union Park FL, Wedgefield FL, Wekiwa Springs FL, Winter Springs FL, Winter Park FL, Winter Garden FL, and Windermere FL,
Content Creation: We create engaging and visually appealing content that resonates with your target audience.
Community Management: We Build, manage, and engage with the community to foster your relationships and brand loyalty.
Paid Advertising: We develop and manage paid advertising campaigns to drive traffic, leads, and sales.
Analytics and Reporting: We Analyze performance metrics to measure the effectiveness of social media campaigns and provide insightful reports.
CONSIDERED AS ONE OF ORLANDO'S BEST, AND MOST AFFORDABLE WEBSITE DESIGN AND DEVELOPER COMPANIES.
OUR GREAT CUSTOMER SERVICE SETS US APART FROM THE COMPETITION – HIRE US FOR YOUR NEXT PROJECTS!
WORK WITH THE VERY BEST LOCAL WORDPRESS FREELANCE WEBSITE DESIGNERS AVAILABLE IN ORANGE COUNTY, FLORIDA.
NOT JUST GOOD BUT GREAT DEVELOPERS AND INTERNET MARKETERS WORKING FOR YOU
EVER ASKED, "I NEED A WEBSITE DESIGNER SERVICES NEAR ME?" WE ARE NEARBY AND READY TO MEET WITH YOUR URGENT PROJECTS.
WE ARE A HIGHLY REVIEWED USA BASED AGENCY THAT PROVIDES GREAT DIGITAL WEB GRAPHIC(S) AND WORDPRESS SITES TO LOCAL SMALL BUSINESSES.
OUR FREELANCE PRICES MAY BE CHEAP BUT OUR WORK IS NOT. YOU CAN COUNT ON TOP QUALITY WORK.
WORK WITH A RELIABLE ADVERTISING AND MARKETING EXPERT CONSULTANT IN OUR STUDIO.
TO FIND AND HIRE A PROFESSIONAL WEBSITE DESIGNER OR WEBSITE DESIGN SERVICES COMPANY, CONTACT OCASIO CONSULTING TODAY.
Social Media Campaign Creation & Management is a critical service offering for any brand looking to make an impact in the digital space. Our agency specializes in crafting bespoke social media campaigns that resonate with your target audience, ensuring your message is not just heard, but also felt and remembered.
Campaign Creation: We begin by understanding your brand ethos, goals, and the nuances of your target demographic. This insight lays the groundwork for a tailored campaign strategy that encompasses compelling content, creative design, and a narrative that aligns with your brand voice. Our campaigns are built to engage, inspire, and drive action, whether that's to boost brand awareness, generate leads, or increase sales.
Content Development: Our team of creative wizards and wordsmiths work in unison to produce content that not only aligns with your campaign goals but also adds value to your audience's social media experience. From eye-catching graphics and animation to impactful video storytelling, we ensure every post is purposeful and powerful.
Management and Optimization: Launching the campaign is just the beginning. We continuously monitor performance, engaging with your audience and fine-tuning our strategies in real-time. We leverage data-driven insights to optimize the campaign, ensuring maximum reach, engagement, and ROI.
Reporting and Analytics: Transparency is key to our approach. We provide comprehensive reporting that breaks down the effectiveness of each element of the campaign. You'll have a clear understanding of your campaign's performance and the return on your investment, empowering you to make informed decisions about future marketing endeavors.
Web design projects completed since 2012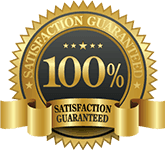 Orlando, FL - Client testimonials
An Orlando Website Designer You Can Trust.
"Ocasio Consulting really connects with the needs of the client. As top graphic designers in Orlando, they understand the ins and outs of a non-profit organization like Clean the World. We chose them to brand and design our company website. We continually use them for our SEO, online marketing and all our graphic web design needs."
"We love working with Ocasio Consulting on all our marketing collateral projects and website design services. Dennis is one of the best website designers in Orlando. Always on the ball, they deliver top-notch creative for us every single time. "
You Have Questions? We have answers
Frequently Asked Questions
YES, we do! We love fast & reliable websites for our clients (because they convert better). This is why we utilize top premium Cloud hosting services by Google. We set it up and manage it for you on a monthly basis.
Most definitely, we have several plans to suit your needs and budget. We employ top website designers to update your sites at a moments notice. Please contact us for details.
After reading your proposal or estimate, simply sign it and send along with a deposit. Then send us your content and we will get started on your project asap. It's that simple!
If you find yourself saying, "I need a web designer," you're not alone. Need help with your WordPress website for your business? Then hire a website designer for your website's online marketing, graphic design, web development, and online shop store. At Ocasio Consulting, we assign a top local website designer to each web project. We realize how important a professional website designer is to a design project; our clients get the best marketing and creative talent. We are Ocasio Consulting – top website designers in East Orlando. Contact us to schedule a consultation today!
Ocasio Consulting - website designers & internet marketing experts
Let's Talk About Your Project
It all begins with a FREE consultation to review your current marketing strategy, website design, SEO, and expected results for your business. Call us today or fill out form below
Reviews for Ocasio Consulting Orlando, FL