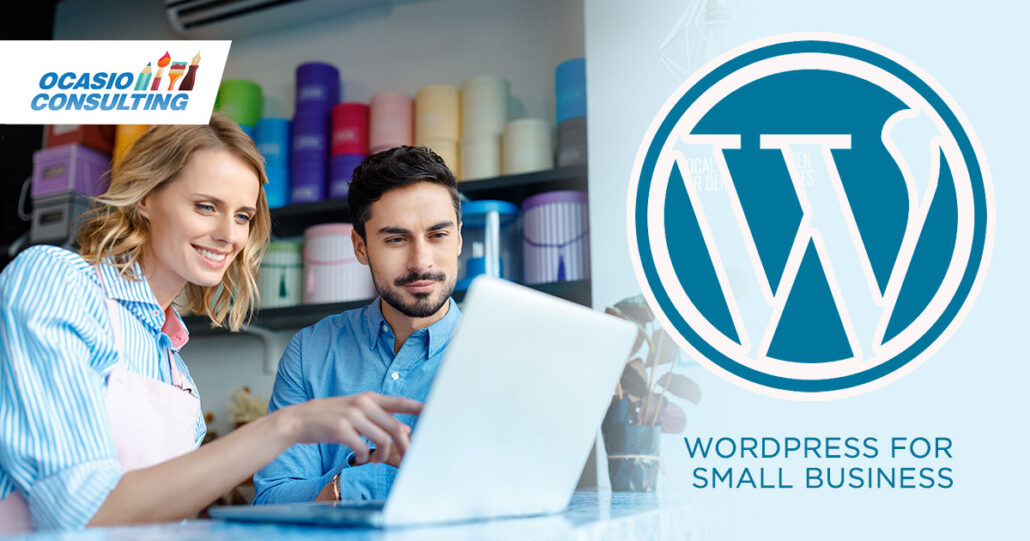 Introduction
In the digital era, having an online presence is crucial for small businesses to connect with customers, showcase their offerings, and remain competitive. WordPress, an open-source Content Management System (CMS), emerges as a prime choice for small businesses looking to build a robust, user-friendly website without breaking the bank.
This essential guide aims to explore the various facets of WordPress and how small businesses can leverage it to thrive online.
Key Takeaways
Takeaways at a Glance
– WordPress is an open-source CMS, offering extensive customization and a user-friendly interface.
– Its cost-effectiveness and range of features make it suitable for web design for small businesses.
– Services like custom design, responsive design, and maintenance are crucial for a successful WordPress website.
– With professional assistance, small businesses can optimize their WordPress site for better performance and user experience.
Table of Contents
Understanding WordPress
WordPress powers a significant portion of the web, making it a reliable and popular choice for website development. Below are some core aspects of WordPress that make it appealing to small business owners:
Open-Source Nature
Community Support: Being open-source, WordPress has a vast community of developers and users. This community contributes to the platform's continuous improvement and offers a plethora of resources for learning and troubleshooting.
Customization: The open-source code allows for extensive customization, enabling businesses to tailor their website according to their brand and functional requirements.
User-Friendly Interface
Ease of Use: WordPress is known for its intuitive interface, making it easy for individuals without technical expertise to manage their websites.
Extensive Documentation: There's a vast amount of tutorials, forums, and documentation available, aiding in the learning curve for new users.
Cost-Effectiveness
| Feature | Cost | Description |
| --- | --- | --- |
| Domain Name | $10 – $20/year | Essential for website identity. |
| Hosting | $3 – $25/month | Reliable hosting ensures website accessibility. |
| Themes | Free – $100 | Choose from free or premium themes for website design. |
| Plugins | Free – Varies | Enhance functionality with plugins, many of which are free. |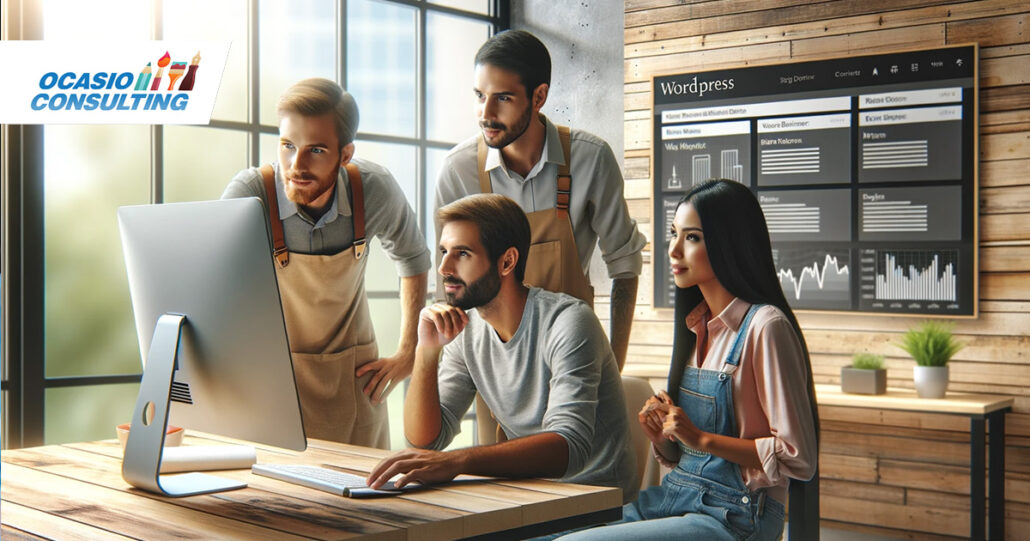 Engaging in Professional Web Design
Employing professional web design services can significantly enhance the performance and aesthetics of a WordPress site. Here's a glance at some of the services provided by web design experts like Ocasio Consulting:
Custom Website Design: Tailored design to reflect brand identity.
Responsive Web Design: Ensures website adaptability across devices.
Mobile-Friendly Websites: Optimized for a seamless mobile experience.
Additional Services
Monthly Website Care and Maintenance: Ensures website is updated and functioning optimally.
Usability Testing: Helps in identifying areas of improvement for better user experience.
Enhancing eCommerce Capabilities
For small businesses venturing into online sales, WordPress coupled with WooCommerce provides a sturdy platform. Below are some key considerations for setting up an eCommerce site:
WooCommerce Essentials
Product Listings: Create detailed product pages with images, descriptions, and pricing.
Payment Gateways: Integrate reliable payment gateways for secure transactions.
eCommerce Web Design & Optimization
| Service | Benefit |
| --- | --- |
| Custom Design | Reflects brand identity, and creates a unique shopping experience. |
| SEO Optimization | Enhances visibility on search engines, and drives organic traffic. |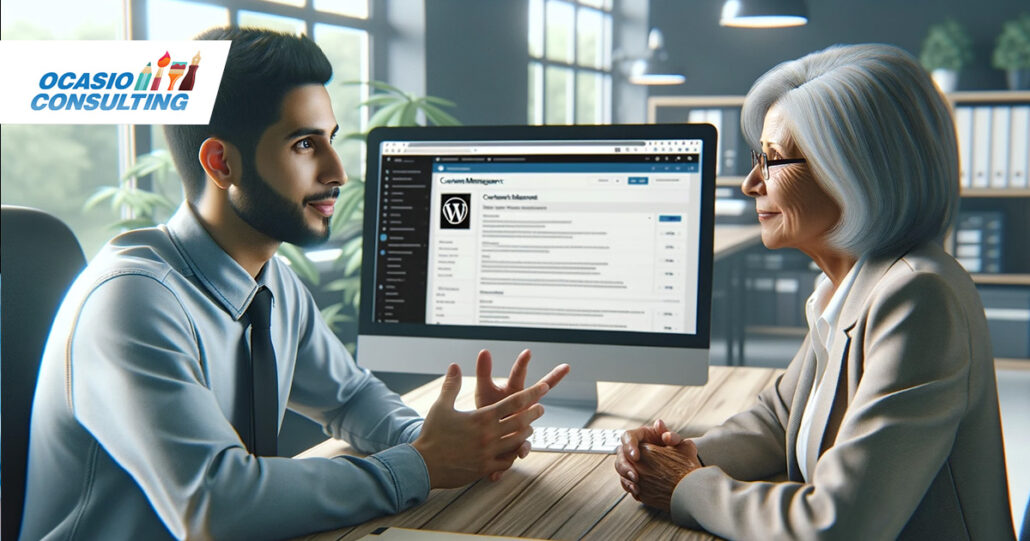 Managing Content Effectively
Content is king on the web. WordPress excels as a content management platform, offering various tools for content creation, management, and optimization.
Blog Customization/Management: Customize blog layout, manage posts, and engage with the audience.
SEO: Utilize SEO plugins and best practices to improve website visibility on search engines.
Engaging in Multimedia
Image/Video Galleries: Showcase visuals through organized galleries.
Image Optimization: Optimize images for faster loading times and better performance.
Analytical Insights and Performance Monitoring
Understanding website performance and user behavior is crucial for continuous improvement. WordPress facilitates this through various plugins and integrations.
Setting Up Analytics
Google Analytics: Monitor website traffic, user behavior, and other crucial metrics.
Search Console Integration: Gain insights into website's search performance.
Performance Optimization
Speed Optimization: Ensure fast loading times for enhanced user experience.
Security Measures: Employ security plugins and best practices to safeguard the website.
Conclusion
Investing in a WordPress website is a savvy move for small businesses aiming for a solid online presence. With a plethora of themes, plugins, and professional services available, small businesses can craft a website that not only meets their operational needs but also provides a delightful user experience.
Engage with professional WordPress services like yourgraphicdesign.guru to kickstart your online journey on a high note.
Ten Frequently Asked Questions (FAQs) regarding WordPress for small businesses: