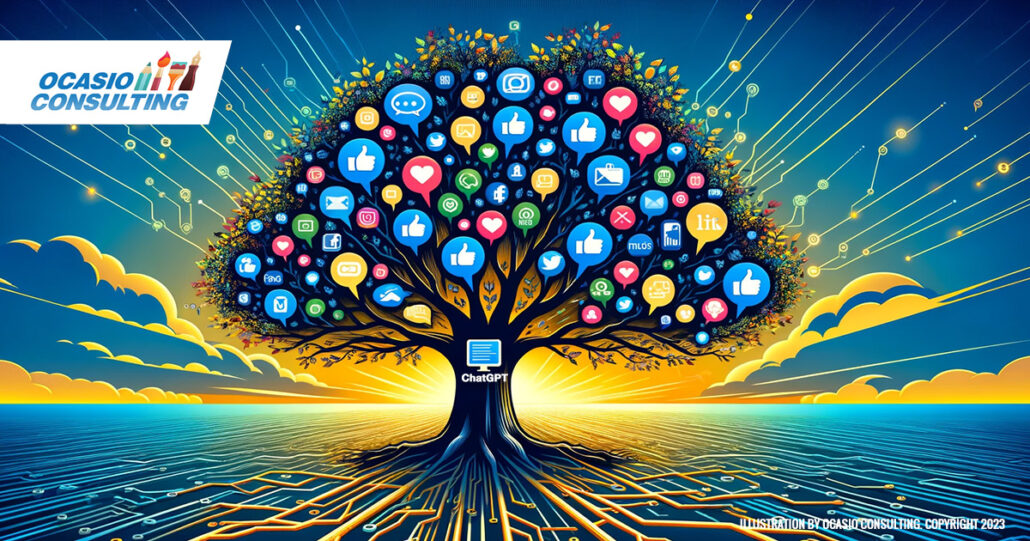 Introduction to 11 Creative Ways To Promote Your Business On Social Media Using ChatGPT
In today's digital ecosystem, a robust social media presence is more than a luxury—it's a necessity for businesses aiming to thrive and expand their customer base. However, it's not merely about having profiles on various social media platforms; it's about engaging with the audience and standing out in a crowded digital landscape.
ChatGPT, a conversational AI developed by OpenAI, emerges as a valuable asset for businesses striving to enhance their social media standing. This article delves into the myriad ways ChatGPT can be harnessed to elevate your business' social media presence, transforming interactions and content generation.
---
Key Takeaways
– ChatGPT can enhance social media engagement by automating responses and generating creative content.
– Utilizing ChatGPT for branding purposes like logo design and web design services can unify online presence across platforms.
– SEO optimization is crucial for increasing online visibility, and ChatGPT can assist in identifying trending topics and relevant keywords.
– Incorporating humor and running contests are among the creative strategies to foster a vibrant social media community.
Table of Contents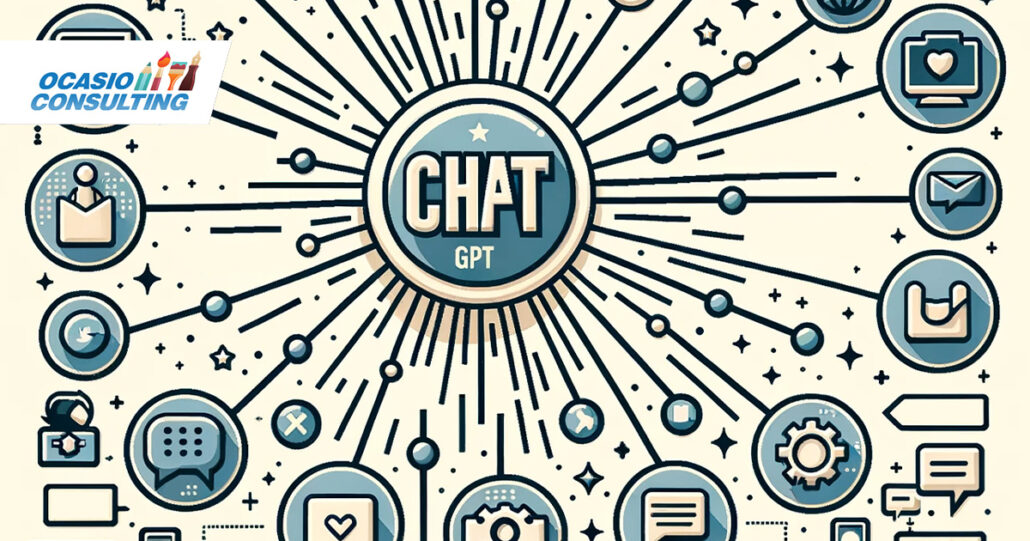 Generating Engaging Content with ChatGPT
Creating compelling content that resonates with your target audience is the cornerstone of an effective social media strategy. Here's how ChatGPT can assist:
1. Caption Creation
| Before ChatGPT | After ChatGPT |
| --- | --- |
| Manual captioning | Automated, creative captions |
| Time-consuming | Time-saving |
ChatGPT's prowess in crafting witty and captivating captions is unparalleled. It employs Natural Language Processing (NLP) to generate captions that not only align with the image or video posted but also encapsulate your brand's voice and message.
This automation frees up precious time, enabling you to focus on other critical aspects of your social media strategy.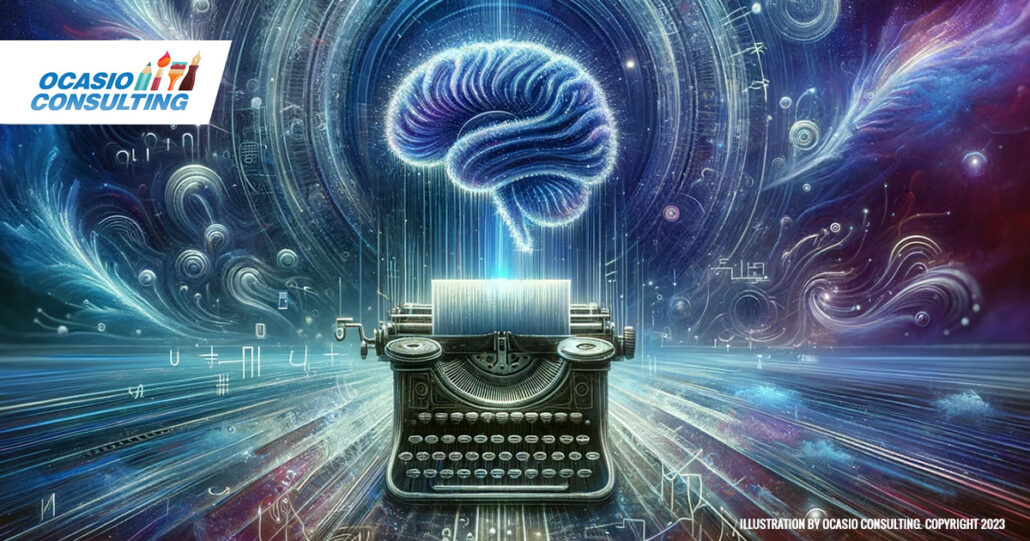 2. Content Writing and Headlines
Automated blog post creation
Engaging headlines
SEO-optimized content
ChatGPT shines in crafting well-articulated, engaging, and SEO-optimized content. It can autonomously generate blog posts that can be shared across social platforms, attracting more visitors to your website.
Moreover, it can create catchy headlines that pique interest and drive higher engagement rates.
3. Enhancing Interactions
Engaging with your audience is pivotal for building a loyal community around your brand. ChatGPT can take your customer interactions to the next level.
| Feature | Benefit |
| --- | --- |
| Automated responses | Quick, personalized replies |
| Comment moderation | Maintaining a positive community environment |
ChatGPT can be programmed to respond to comments and messages in a personalized manner, ensuring your audience feels valued. It can also assist in moderating comments, maintaining a positive and respectful community environment, which is essential for fostering loyalty and trust.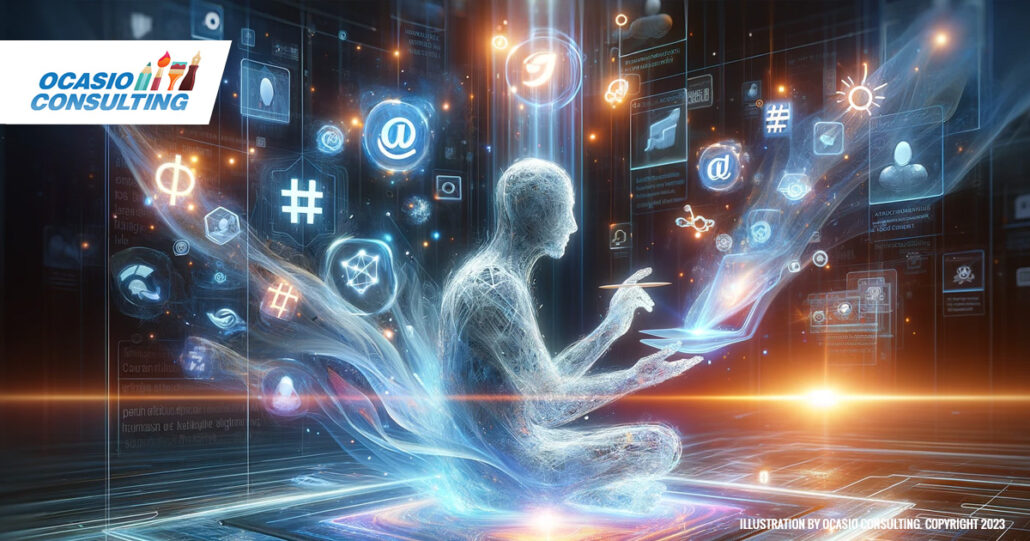 4. Hashtags and Trending Topics
In the realm of social media, staying updated with trending topics and using relevant hashtags can significantly enhance your online visibility. Here's how ChatGPT can assist:
Automated hashtag generation
Trending topic alerts
ChatGPT can analyze current social media trends and generate a list of relevant hashtags that can be used in your posts. Additionally, it can notify you about trending topics, enabling you to create content that resonates with ongoing discussions and captures audience's attention.
5. Organizing Social Media Campaigns
A well-orchestrated social media campaign can skyrocket your brand's online presence. ChatGPT can be a vital tool in planning and executing campaigns.
Creating content calendars
Scheduling posts
ChatGPT's capability to create detailed content calendars ensures a consistent posting schedule, which is crucial for keeping your audience engaged. Moreover, it can assist in scheduling posts across different platforms, ensuring your content reaches your audience at the right time.
6. Running Social Media Ads
Ad campaigns on social media are a potent tool for increasing brand awareness and driving traffic to your website. ChatGPT can simplify the process of creating ad copies.
| Ad Component | ChatGPT Assistance |
| --- | --- |
| Headline | Creative, catchy headlines |
| Description | Clear, concise descriptions |
ChatGPT can autonomously generate compelling ad copies that entice users to click through. Its ability to craft creative headlines and clear, concise descriptions can significantly enhance the performance of your ad campaigns.
7. Engaging in Social Media Contests and Giveaways
Contests and giveaways are proven strategies for boosting engagement and expanding your follower base.
Contest theme generation
Automated participant engagement
With ChatGPT, brainstorming for unique contest themes becomes a breeze. It can also automate participant engagement, ensuring a smooth and enjoyable experience for your audience.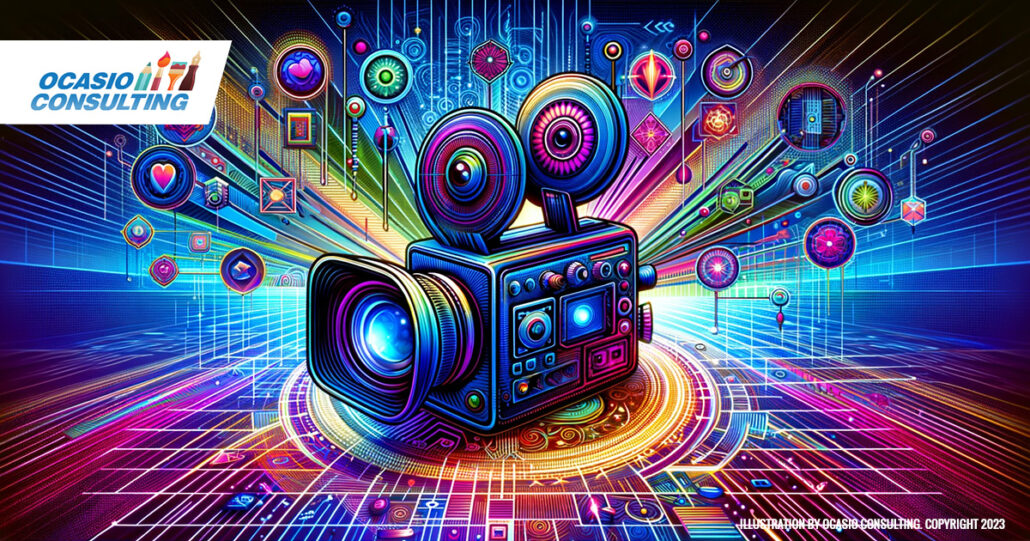 8. Video Marketing
Videos are a dominant form of content on social media. ChatGPT can assist in creating compelling video content that captivates your audience.
| Video Element | ChatGPT Assistance |
| --- | --- |
| Scripting | Creative, engaging scripts |
| SEO Optimization | Keyword-rich descriptions |
From scripting to SEO optimization, ChatGPT can handle various aspects of video marketing, ensuring your content is engaging and reaches a wider audience.
9. Polls and Surveys
Gathering insights from your audience is crucial for aligning your products or services with their needs and preferences.
Automated poll creation
Real-time response analysis
ChatGPT can automate the process of creating polls and surveys, and analyzing the responses in real-time, providing valuable insights that can be used to refine your offerings and strategies.
10. Lead Generation
Lead generation is the lifeblood of any business aiming to expand its customer base. ChatGPT can significantly streamline this process.
| Lead Generation Aspect | ChatGPT Assistance |
| --- | --- |
| Content Offers | Attractive, valuable offers |
| Landing Pages | Engaging, persuasive content |
By crafting enticing content offers and designing persuasive landing pages, ChatGPT can enhance your lead generation efforts, driving more potential customers to your funnel.
11. Crafting Humorous Posts
Infusing humor into your social media content can make your brand more relatable and enjoyable to your audience.
Humorous post generation
Meme creation
ChatGPT's ability to generate humorous posts and memes can add a fun element to your social media profiles, making your brand memorable and shareable.
Conclusion
Leveraging ChatGPT in your social media strategy can save time, enhance engagement, and promote a consistent brand image across various platforms. As technology continues to evolve, staying updated with tools like ChatGPT is paramount for maintaining a competitive edge in the digital realm. Through strategic implementation, ChatGPT can become a catalyst for transforming your social media presence, propelling your business to new heights of online success.
This comprehensive exploration provides an array of strategies to creatively utilize ChatGPT for promoting your business on social media. By integrating these tactics, businesses can significantly enhance their online visibility, customer engagement, and ultimately, their bottom line.
Top FAQs about Promoting Your Business on Social Media Using ChatGPT