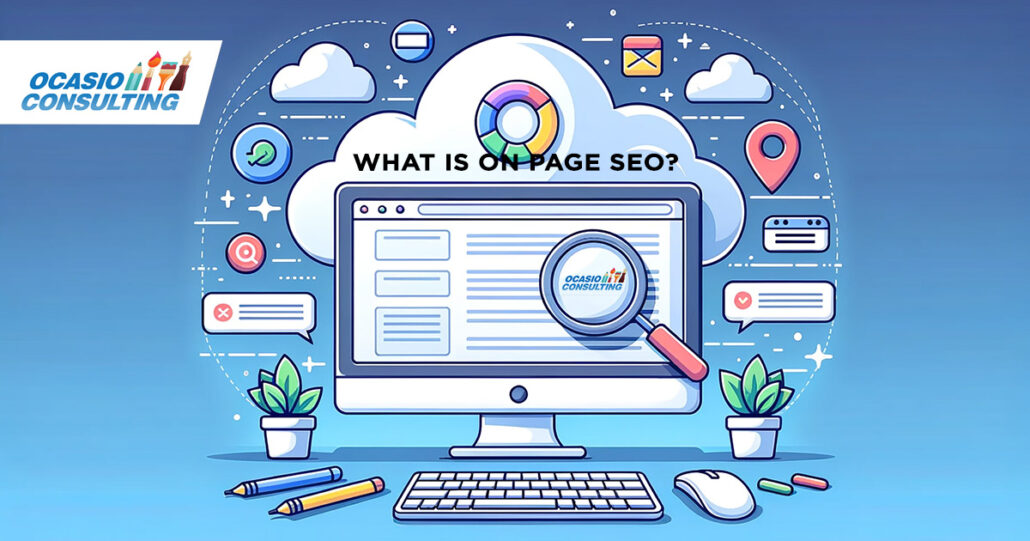 Key Takeaways from this Guide
| Aspect | Description |
| --- | --- |
| Definition | On-page SEO involves optimizing individual web pages to rank higher and attract more relevant traffic from search engines. |
| Importance | Enhances visibility in search engine results, improves user experience, and drives more organic traffic. |
| Key Components | Keyword Optimization, Content Quality, User Engagement, Technical Optimization, Mobile Responsiveness, and Loading Speed. |
| Tools Used | SEO Auditing Tools, Keyword Research Tools, and Analytics Tools. |
| Benefits | Higher Search Rankings, Increased Traffic, Better User Experience, and Improved Website Performance. |
Introduction to On-Page SEO
On-page SEO is a fundamental aspect of digital marketing that focuses on optimizing various elements on a website's pages to improve its visibility in search engine results. Unlike Off-Page SEO, which revolves around external factors like backlinks, On-Page SEO is all about the changes you can make on the website itself to make it more search-engine friendly.
On-Page SEO vs Off-Page SEO
| Factor | On-Page SEO | Off-Page SEO |
| --- | --- | --- |
| Focus | Internal elements like content, HTML structure, and images. | External factors like backlinks, social signals, and others. |
| Control | Direct control as it's related to the website itself. | Indirect control as it depends on external sources. |
| Impact | Improves relevance and authority in the eyes of search engines. | Boosts website's trustworthiness and reputation. |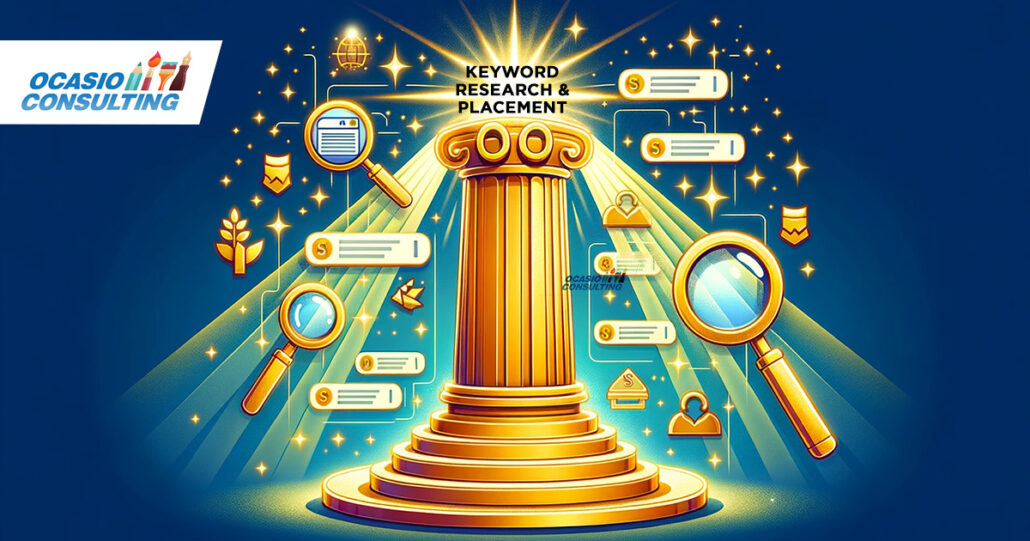 The Significance of Keywords
Keywords are the cornerstone of On-Page SEO. They help search engines understand the content on your pages and how relevant it is to what people are searching for.
Keyword Research: Identifying the right keywords is crucial. Use tools like Google Keyword Planner to find keywords that your target audience is searching for.
Keyword Placement: Place your keywords strategically within the content, titles, meta descriptions, and URLs to improve your website's visibility.
Important Keyword Metrics
| Metric | Description |
| --- | --- |
| Search Volume | The number of searches for a particular keyword over a specific period. |
| Keyword Difficulty | An estimate of how hard it will be to rank for a particular keyword. |
| Click-Through Rate (CTR) | The percentage of people clicking on your website from the search results. |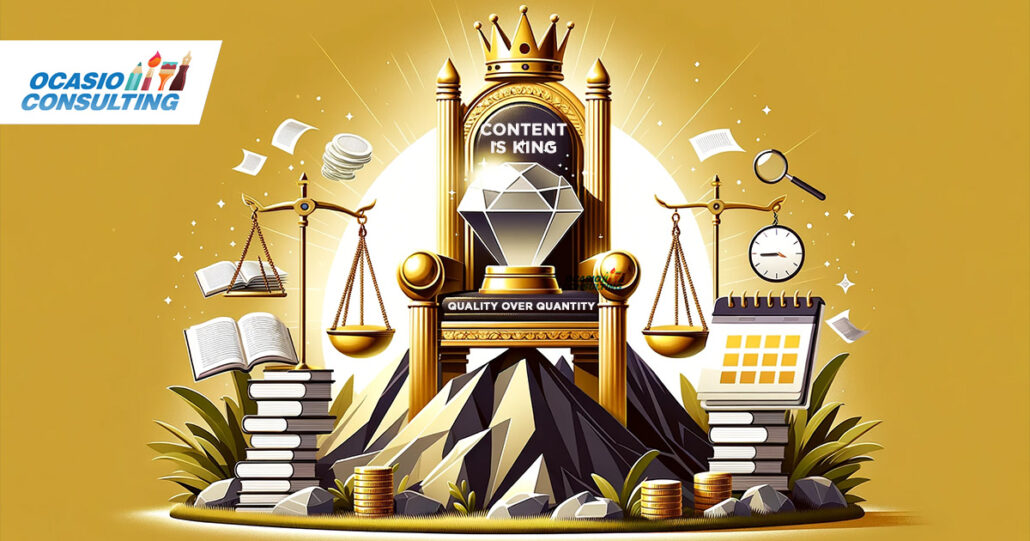 Content is King
Content plays a pivotal role in On-Page SEO. Ensuring that your content is unique, valuable, and engaging is key to attracting and retaining your audience.
Quality Over Quantity: It's better to have fewer, high-quality pieces than numerous, poorly written ones.
Regular Updates: Keep your content fresh and updated to stay relevant and continue providing value to your audience.
Types of Content
| Type | Examples |
| --- | --- |
| Blog Posts | Informative articles, how-to guides, lists, and more. |
| Infographics | Visual representations of data or information. |
| Videos | Tutorials, webinars, product demonstrations. |
Technical Optimization
Technical aspects of On-Page SEO ensure that your website functions well, is easy to navigate, and is accessible to both search engines and users.
URL Optimization: Craft short, descriptive URLs with keywords.
Mobile Responsiveness: Ensure your website is accessible and functional on mobile devices.
Technical SEO Checklist
| Task | Description |
| --- | --- |
| Loading Speed | Improve your website's loading time by optimizing images and reducing server response time. |
| SSL Certificate | Secure your website with an SSL certificate for better rankings and user trust. |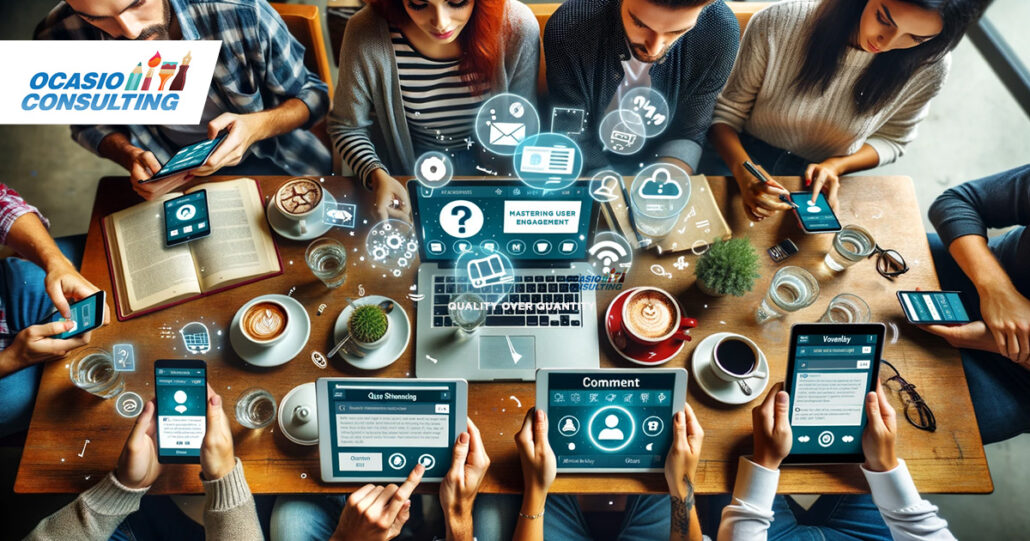 Mastering User Engagement
Engaging your audience is vital for successful On-Page SEO. When visitors find your content useful and engaging, they are more likely to stay on your page longer, reducing your website's bounce rate.
Interactive Elements: Incorporate interactive elements like quizzes, polls, or videos to keep your audience engaged.
Comments Section: Encourage discussions in the comments section to increase the time users spend on your site.
User Engagement Metrics
| Metric | Description |
| --- | --- |
| Bounce Rate | The percentage of visitors who leave after viewing only one page. |
| Time on Site | The average amount of time users spend on your site. |
| Pages per Session | The average number of pages viewed per session. |
Image Optimization
Images can significantly enhance the user experience, but they can also slow down your website if not optimized correctly.
Image Compression: Reduce the file size of your images without compromising on quality.
Alt Text: Add descriptive alt text to all images to improve accessibility and SEO.
Image Optimization Techniques
| Technique | Description |
| --- | --- |
| File Format | Use web-optimized formats like JPEG or WebP. |
| Responsive Images | Serve different image sizes for different devices. |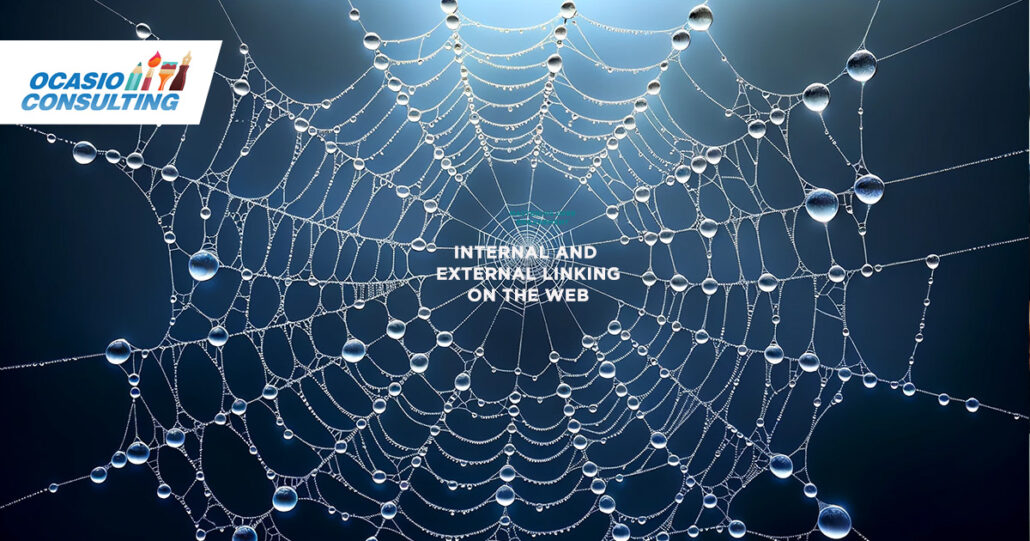 Internal and External Linking
Linking is a critical aspect of On-Page SEO. It helps in establishing a hierarchy on your site and helps Google to get a deeper understanding of the content on your pages.
Internal Links: Create links to other pages on your website to help with navigation and distribute page authority.
External Links: Link to reputable sources to provide additional information and improve the credibility of your site.
Benefits of Linking
| Benefit | Description |
| --- | --- |
| Improved Navigation | Makes it easier for visitors to navigate your website. |
| SEO Benefits | Helps in distributing page authority and improving rankings. |
Monitoring and Analysis
Regular monitoring and analysis of your website's performance are crucial to understand the effectiveness of your On-Page SEO strategies.
Google Analytics: Utilize Google Analytics to track your website's traffic and user behavior.
SEO Audits: Conduct regular SEO audits to identify areas of improvement.
Important SEO Metrics
| Metric | Description |
| --- | --- |
| Organic Traffic | The amount of traffic coming from search engines. |
| Keyword Rankings | The positions your keywords hold in the search engine results pages. |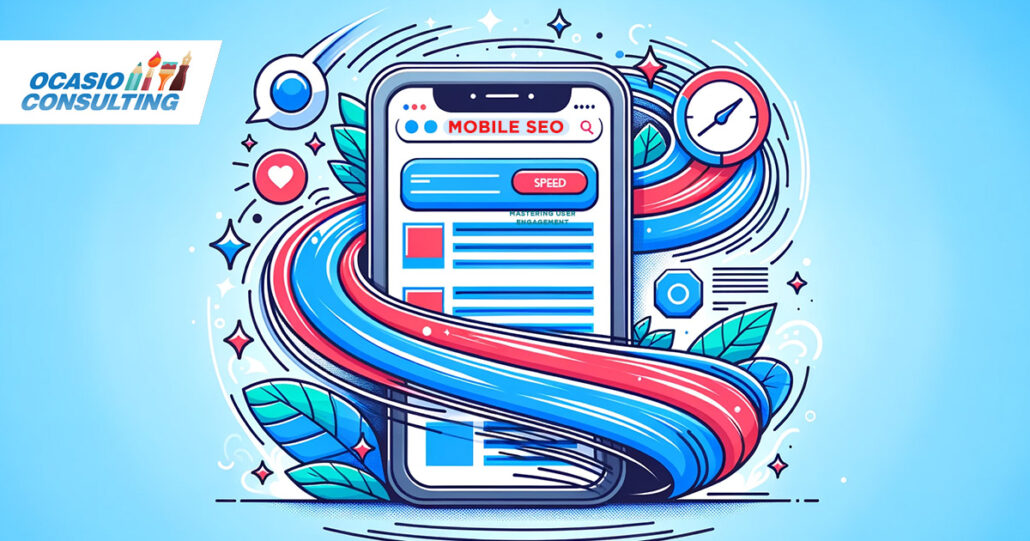 Mobile SEO
With the increasing use of smartphones, mobile SEO has become crucial. Ensure your website is mobile-friendly to cater to a larger audience.
Responsive Design: Opt for a design that adapts to different screen sizes.
Mobile Page Speed: Ensure your pages load quickly on mobile devices to retain user attention.
Mobile SEO Checklist
| Task | Description |
| --- | --- |
| Mobile-Friendly Test | Use Google's Mobile-Friendly Test to check your website's mobile compatibility. |
| Accelerated Mobile Pages (AMP) | Implement AMP to improve the loading speed of your mobile pages. |
Final Thought
On-Page SEO is a multifaceted discipline that requires a balanced approach to achieve the desired results. By following the best practices discussed in this guide, you can significantly improve the visibility and performance of your website.
Continuous Learning: SEO is an ever-evolving field. Stay updated with the latest trends and algorithms.
Patience and Persistence: Results may take time, but with consistent effort and monitoring, you can achieve your SEO goals.
On-Page SEO Resources
| Resource | Description |
| --- | --- |
| Google's SEO Starter Guide | A comprehensive guide from Google to get started with SEO. |
| SEO Blogs | Follow reputable SEO blogs to stay updated with the latest trends and strategies. |
Conclusion: Stepping into On-Page SEO
Embarking on On-Page SEO is a critical step towards enhancing your website's visibility and engagement. This guide has aimed to provide a well-rounded understanding of various On-Page SEO facets, from crucial keyword research to technical optimizations.
The structured approach illustrated in this article reflects the meticulous strategy required in On-Page SEO. Each section is a cog in a larger machine, with collective optimization propelling your website to higher search engine rankings.
The additional insights towards the end broaden the scope of On-Page SEO, highlighting its relevance to local businesses and e-commerce platforms.
As you implement these strategies, remember, SEO is a long-term endeavor. Staying updated with SEO trends, monitoring your website's performance, and adapting your strategies are key to sustaining and improving your SEO standing.
Here's to a rewarding On-Page SEO journey that not only boosts your website's visibility but also enhances its value to visitors. Happy optimizing!
---
Bonus Section: Common On-Page SEO Mistakes to Avoid
It's crucial to be aware of common mistakes to avoid while implementing On-Page SEO strategies. Here are some pitfalls to steer clear of:
Keyword Stuffing: Overusing keywords can lead to a poor user experience and may harm your site's ranking.
Ignoring Meta Descriptions: Not providing a compelling meta description can result in lower click-through rates.
Neglecting Image Optimization: Failing to optimize images can slow down your site and negatively impact your SEO.
Common SEO Mistakes and How to Avoid Them
| Mistake | Solution |
| --- | --- |
| Duplicate Content | Ensure each page has unique content. |
| Broken Links | Regularly check and fix or remove any broken links. |
Bonus Section: Local On-Page SEO
If your business caters to a local audience, local On-Page SEO is crucial. Here's how you can optimize your website for local searches:
Local Keywords: Incorporate location-based keywords in your content, meta descriptions, and titles.
Google My Business: Create and optimize your Google My Business listing to appear in local search results.
Local SEO Optimization Techniques
| Technique | Description |
| --- | --- |
| Local Backlinks | Acquire backlinks from local businesses and directories. |
| Local Reviews | Encourage satisfied customers to leave reviews on Google and other review platforms. |
Bonus Section: On-Page SEO for E-commerce Websites
On-Page SEO for e-commerce websites involves some unique challenges and opportunities. Here's how to tackle them:
Product Descriptions: Write unique and engaging product descriptions to improve rankings and entice buyers.
Schema Markup: Use schema markup to provide search engines with structured information about your products.
E-commerce SEO Best Practices
| Practice | Description |
| --- | --- |
| Optimized Images | Use high-quality images and optimize them for the web. |
| User Reviews | Display user reviews on product pages to build trust and improve SEO. |
FAQs on On-Page SEO